Original Design and Manufacture
Original design and manufacture (ODM) is the service of designing and manufacturing original products. In HTG, this service includes electronic hardware development, mechanical and industrial design, as well as brand development as supply chain consulting and manufacturing.
HTG is in a strong position to help organizations develop their products because:
Our development team is focused on products that add value to people living in the developing world.
Our design process result into very cost-effective products
Our large and extensive database of manufacturing and component suppliers can scale production rapidly to meet or adjust to demands
Our access to an extensive network that already working in the developing world allows us to understand the needs of the people and the technology they require
Our main focus is developing technology geared for education, wireless communication, power, and lighting. Some of our technology focus include LED lights, solar panels, audioplayers, wireless connection, and battery. (For references of our previous projects, click here.)
Each product HTG develops has to meet three conditions:
It has to make a difference in people's lives.
It has to be centered around one of our technology focus areas
It has to be electronic or mechanical in nature.
HTG uses a 4-step product design strategy, often referred to as a Stage-gate design process.
The project proceeds systematically as described in the sections below. At the end of each stage it is required to review the current stage, make amendments if necessary, and preview the future stages in the process. Each stage has specific deliverables, which usually take the form of documents, drawings, or test data.
Stage 1: Project Initiation/Feasibility
Based on a client's concepts and expressed requirements, HTG formulates a Product Requirements Specification. This document along with a formal project proposal is submitted to the client. At this point, HTG encourages its clients to develop their own business case and financial assessment, if they have not already done so.
Stage 2: Preliminary Design
HTG begins design of the product, locates possible suppliers, contacts interested manufacturers, develops a preliminary BOM and cost-up, and generally speaking provides a functional prototype. In this stage HTG will have solved all major technical issues and developed a plan for verification testing.
Stage 3: Formal Design
A detailed product design specification will be created, describing the product's performance and characteristics in quantifiable ways. The outcome of this stage is a collection of technical files that can be used to manufacture the product. During this phase the various components will be selected so that an optimum supply chain solution can be achieved. The complete system will be tested.
Stage 4: Manufacturing Implementation
Typical activities include:
Purchase Orders for tooling and production test equipment
Implementation of procurement plan
Finalize verification testing
Conduct regulatory approvals and/or testing such as U/L, CE, etc.
Production machinery installed
Initial production run and manufacturing validation
1
Project Initiation/
Feasibility
4
Manufacturing &
Implementation
HTG has also carefully selected a number of Turnkey Manufacturing partners that help us and our customers to deliver products to the market fast with high quality, Our capabilities allow us to provide you with a full turnkey solution that is RoHS and REACH compliant.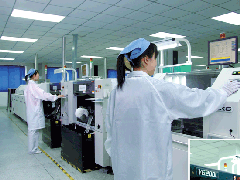 HTG's supply chain for manufacturing of products can rapidly scale from low volume runs to volumes exceeding 1,000,000 units a year.
We also take protecting IP Rights very seriously. One of the many initiatives we take to do this is preventing any single vendor from having all product information. (Click here to learn more about our IP Protection measures.)
HTG is a solutions-based, product-oriented company providing electronic product design and China manufacturing to the organizations that are focused on helping people in the developing world. We strive to provide the most innovative, highest-quality and affordable electronic design and manufacturing services to our customers through exceptional, personal, and professional service. We always strive to "go above and beyond" the call of duty in order to ensure that our customers are always completely satisfied with our service.
Are you interested in partnering with the Hope Tech Global team?