HTG - Your Trusted Partner for ODM products
Hope Tech Global provides integrated electronic product design, manufacturing and distribution services to organizations operating in various industries around the world, with a specific focus on the developing nations.
Our journey to help organizations design custom product solutions started when we developed the Kulumi, a robust solar LED lamp with an integrated audio player. The Kulumi was designed and manufactured when a group of engineers saw the need for safe lighting among people living in rural areas and harsh environments.
With more than 12 years in the ODM industry, we are able to offer innovative, industrial grade and cost effective product solutions that meet the specific needs of our clients. We utilize the Asian supply chain and integrate it into our development process. Our management team ensures that the quality remains high and that IP is protected throughout the process. We pride ourselves in this.
With offices in China, Malaysia, South-Africa and representatives in Thailand, Indonesia, and the U.S.A our international team assists in making customers' product ideas a reality.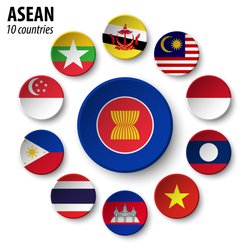 Hope Tech Global is committed to helping people in the developing world.
We strive to provide hope through technology on a global scale.
Our mission is to help people through product innovation and strategic supply chain management.
HTG was founded on the following five core values:
Honesty, Service, Excellence, Growth, and Innovation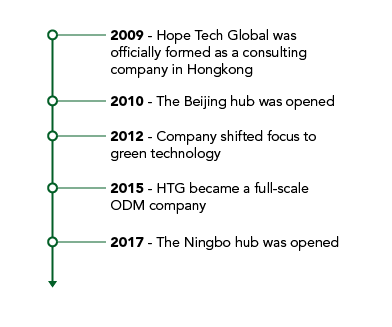 HTG started as a consulting company in 2009, advising businesses wanting to manufacture original goods in China, helping them to effectively navigate the Chinese supply chain. In doing so, we helped companies better control expenses.
HTG gradually got more involved with ODM projects and in 2015 we became a fully fledged ODM company with offices in Hong Kong and China. Over the years, our supply chain network also grew from China to India and Southeast Asia.